Conscious Tyrol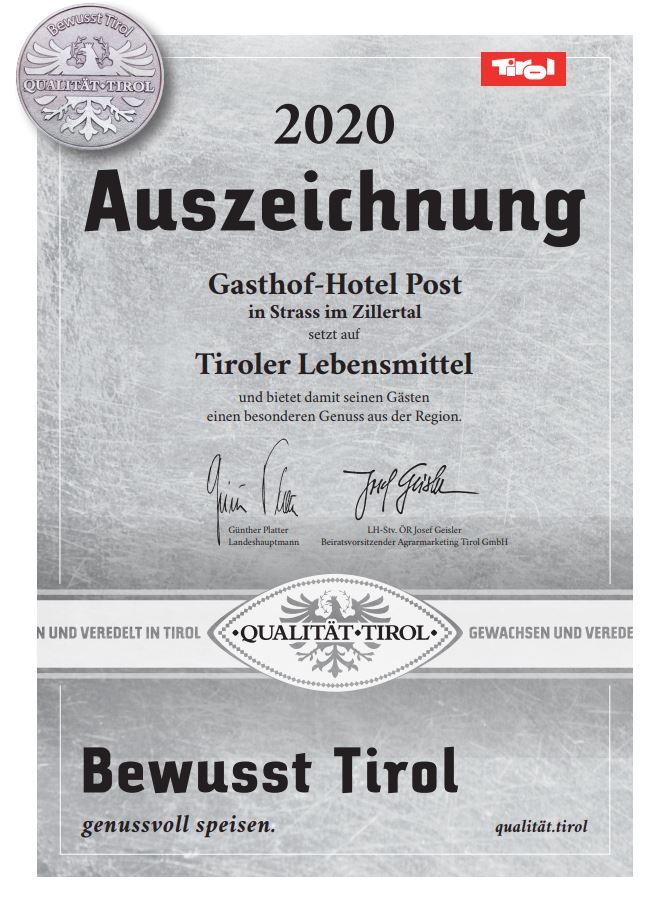 Consciously enjoying Tyrol means tasting real Tyrolean products.

The "Conscious Tyrol" initiative campaigns for this idea, in which farmers, hotels and restaurants work closely together. In excellent establishments, guests can enjoy delicious dishes prepared with local foods.

Many guests wish to be spoiled with regional culinary specialities. Scenic and culinary delights mutually reinforce each other in Tyrol - locals and guests appreciate this. With typical Tyrolean dishes, the attractive culinary profile of this country are shaped, and the uniqueness and sustainability maintained.