AMA Genuss Region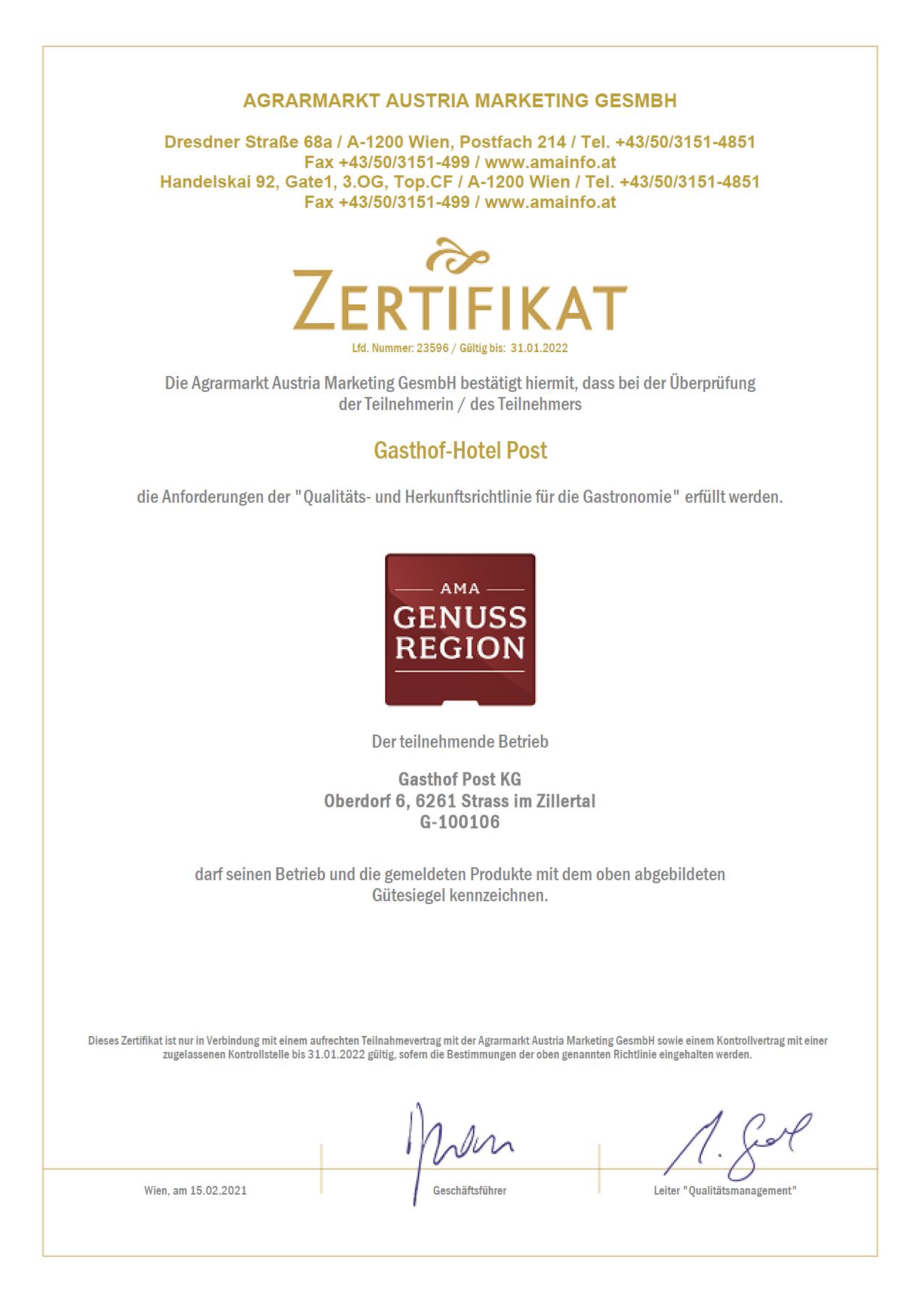 Transparency on the menu -
where does the meat, fish, the vegetables, the eggs, the dairy products, the potatoes, etc. come from?!
The AMA gastro system is a traceability system for agricultural raw materials.
The AMA Gastrosiegel is awarded by the Kurinarisches Erbe Österreich (Board of Trustees).
The clear and transparent labelling of regional products in the catering trade is an important step in the communication between guest and host.

We commit to the following products.
They are our choices for the preparation of our dishes and all available from surrounding culinary regions:
beef, veal, pork:
RAINER Rudolf, Strass (= hauseigene Landwirtschaft)
Metzgerei Wegscheider, Kaltenbach
Metzgerei Hans Gasser GmbH, Mayrhofen
lamb, venison:
Metzgerei Wegscheider, Kaltenbach
milk:
RAINER Rudolf, Strass (= hauseigene Landwirtschaft)
milk products and cheese:
u.a. Käserei Lechner, Stumm
barn eggs:
Firma Kröll, Stumm
seasonal potatoes & vegetables:
u.a. aus heimischer Landwirtschaft
Firma Posch, Thaur / Firma Riedhart, Wörgl
Styrian pumpkin seed oil:
Firma Riedhart, Wörgl
Wildschönauer Krautinger (schnaps):
Familie Haas, Auffach